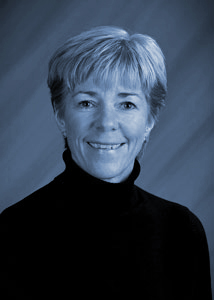 Mary is a Senior Consultant at Helms & Company, Inc. where she provides consulting services for home health, hospice and community-based services.
A Registered Nurse, Mary has been recognized for her outstanding service and expertise, receiving the Outstanding Women in Business Award from New Hampshire Business Review, the Home Care Service Award from the Home Care Association of New Hampshire and the Volunteer NH Spirit of New Hampshire Award. She volunteers her time serving on the Board of Directors of the Foundation for Healthy Communities and with Memorial Hospital in North Conway and the New Hampshire Charitable Foundation North Country Advisory Board.
Mary's work history prior to joining Helms & Company included being President / Chief Executive Officer for the Concord Regional Visiting Nurse Association. She was also CEO of Senior Advantage, Swampscott MA, and Senior VP of Clinical Services for All Care VNA, in Lynn MA. She was a staff nurse in critical care at New England Medical Center (Tufts), Boston MA, and at New England Baptist Hospital, Boston.
Mary's heart is truly in her work as she advocates for home health care staff at all levels to ensure that they had access to education, benefits, living wages and quality of work life. Building relationships with many stakeholders to ensure that patients and families receive high quality and compassionate care is what Mary is all about.
Education:
Associate Degree in Nursing – North Shore Community College
BS Health Care Administration – Emmanuel College
MS in Management, Health Care Administration – Lesley College
Outside Interests:
Running
Playing golf
Skiing
Cooking
Gardening
Hiking
Reading
Last Book Read:
"The Ultimatum" by Karen Robarbs