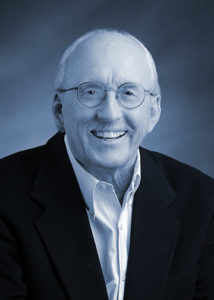 Mike Degnan founded Helms & Company, Inc., in October 1983 with Ned Helms, and has watched the company prosper for close to 35 years. Now the President, Mike manages Helms & Company and serves as Executive Director of the New Hampshire Health Plan (NHHP) and New Hampshire Imaging Services, Inc. (NHIS).
Mike has extensive experience in the health care industry in the state and region. He served as the Chief Information Officer of the NH Department of Health and Human Services as well as serving as the assistant to the Commissioner of the Department of Health and Human Services from 1980 to 1983. He also worked as an IT professional at Wang Laboratories. From 1990, until its acquisition by WellPoint in October 2006, Mike was Chief Executive Officer of the Behavioral Health Network, Inc. (BHN), a for profit, provider-owned corporation, providing managed behavioral health, substance abuse services, and employee assistance programs throughout northern New England.
Mike is well-known in the area not only for his health care skills and knowledge, but also for his commitment to the community. He was on the Northeast Delta Dental Board for the past nine years, serving as Board chair from 2014-2017. He currently serves on the Board of the Echo Group, a behavioral health software company.
In recognition of his outstanding service and dedication, Mike was recognized as the Mental Health Center of Greater Manchester Person of the Year in 2010.
Education:
BS – Economics – Northeastern University
MBA – Southern New Hampshire University
Outside Interests:
Experiencing all that living in Rye, NH, has to offer
Last Book Read:
"The Wright Brothers" by David McCullough