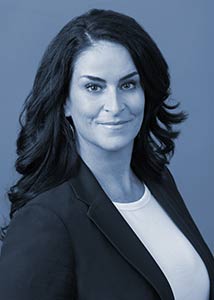 Amy's professional career spans over 20 years, the entirety of which has been in the healthcare space. Amy spent the first decade of her career launching new pharmaceutical products, cultivating new business opportunities and working with and educating providers across a wide array of specialties. In 2011, Amy decided to follow her passion and began working for a hospice organization, as an Account Executive covering the NH market. After several years of working in hospice, Amy developed a deep appreciation for the important role insurers play in the overall wellbeing of patients and their families and was asked to join a large commercial healthcare insurer in the spring of 2013. Amy spent the next 6 years as the lead Contract Manager for many of the largest health systems, ASCs, professional and BH providers, in the New England market.
Most recently, Amy worked as the Director of Provider Network Management for one of NH's Medicaid MCOs and successfully built and maintained a strong provider network and saw the plan through inception, implementation and stabilization as one of the first three employees at a new health plan. In her tenure with the MCO, Amy was charged with creating a new ten-person team and the strategic planning of hospital and physician network development and management. She and her team were also responsible for the creation and execution of provider contracts and for executing and driving results of value-based programs centered around quality and efficiency.
Amy received both a Bachelor of Arts in French and a Master of Business Administration degree from The University of Maine and she recently completed the Leadership Greater Manchester (LGM) program.
Outside Interests:
Spending time with family
Tennis
Yoga
Archery
Last Book Read:
"Drive" by Daniel Pink