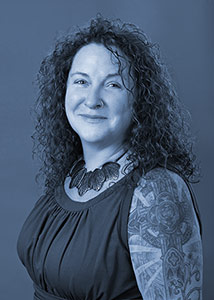 Erin Meagher has 30 years working in various roles in the healthcare industry. As the Office Manager at Helms & Company, Inc., Erin plays a key role in the daily operations of the company. Acting as Executive Assistant and Financial Management Assistant for a number of the firms' clients, her activities include budgeting, tax preparation, scheduling, customer service, workgroup facilitation, education and marketing. She also oversees the administration of Child Impact Program, a class provided by members of the NH Community Behavioral Health Association.
Erin began her career in the healthcare industry at Mary Hitchcock Memorial Hospital. Prior to joining Helms & Company, Erin worked in a number of service oriented roles at Blue Cross Blue Shield including leadership positions with the Federal Employee Program and as a Provider Service Representative and a Business Systems Liaison and Analyst with the Provider Network Management division.
Erin is accomplished in various interior and exterior design disciplines and enjoyed her interior design business where she provided a number of services including custom window treatments, wallpapering, painting techniques, re-upholstering, and tiling.
Outside Interests:
Traveling the world and experiencing different cultures with her husband
Cooking and hot pepper farming
As a gun rights enthusiast delights in target practice with hand and long guns
Big adventures with her Pit Bulls Henry Ruckus and Lillian Galore.