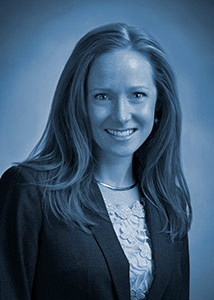 Sarah primarily provides consulting services for program and survey research and design, data analysis, and report writing.
Additionally, Sarah works as an independent research and data analyst for clients focused on healthcare improvement. She designs and aids in the implementation and evaluation of services that improve personalized healthcare delivery on a scalable level. Sarah analyzes healthcare program patient outcomes, cost and utilization, as well as policy issues. At a more personalized level, Sarah conducts scientific research to write empirically-based and individualized medical intelligence reports.
Sarah received a Bachelor's degree in Biology, cum laude, from Colby College in Waterville, Maine.  She completed her PhD degree in Biochemistry in 2009 at Dartmouth College in Hanover, New Hampshire. Her doctoral work focused on breast cancer cells and their exploitation of normal stromal cells in the tumor microenvironment. Prior to her graduate studies, Eck conducted research and analysis on the human immunodeficiency virus (HIV) and rheumatoid arthritis. She has published numerous peer-reviewed papers on each of these topics. Sarah is a co-founder of Science Cafe NH and continues to support the organization.
Education:
BA in Biology – Colby College, Waterville, ME
PhD in Biochemistry – Dartmouth College, Hanover, NH
Outside Interests:
Spending time with family
Running
Biking
Triathlons
Hiking
Last Book Read:
"The Power of Habit" by Charles Duhigg