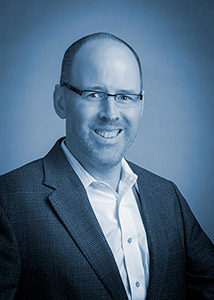 A Principal at Helms & Company, Inc., Patrick Miller's nearly 30 year career has been primarily in healthcare and human services. Patrick has started two companies as well as worked directly for organizations ranging from small non-profits to multi-billion dollar entities. He has held senior management positions with the NH Institute for Health Policy and Practice, the NH Citizens Health Initiative, The Jordan Institute, Choicelinx, Cigna, and PC Connection. During his career he has worked across sectors — private, non-profit, education, and government — at the intersection of strategy, operations, and policy.
Patrick has worked extensively with public purchasers, community mental health centers, federally qualified health centers, hospitals, area agencies, insurance departments, health departments, higher education institutes, and multiple association groups supporting safety net providers.
Current focus areas for Patrick include: strategic planning; non-profit board governance; operations planning; business development; association management; quality improvement; learning collaborative facilitation; and workforce analysis, and policy. He has extensive experience with managed care, healthcare analytics, health information technology, market research, and health policy.
Patrick currently serves on the boards of Speare Memorial Hospital (Chair) and the NH Fiscal Policy Institute (Vice Chair), and is a past board member, advisory board member, or trustee for the following organizations: New Hampshire Health Information Organization, New Hampshire Governor's Advisory Board State Innovation Model, APCD Council, US Health and Human Services Multi-Payer Database Board, National Association of Health Data Organizations, New Hampshire Public Health Association, Carbon Coalition, Chocorua Lake Association, Chocorua Lake Conservation Association, New England Carbon Challenge, and United Way of Merrimack County.
Patrick lives at the edge of the White Mountains with his family and a host of four-legged friends.
Education:
BS – Health Management and Policy – University of New Hampshire
MPH – University of New Hampshire
Outside Interests:
Travel, art, music, podcasts, community service, and raising goats
Last Books Read:
"Astrophysics for People in a Hurry" by Neal deGrasse Tyson
Everything that's new and old from Stephen King, Haruki Murakami, and Neal Stephenson