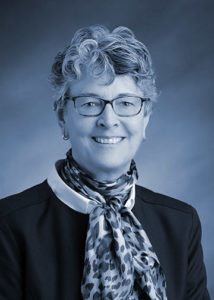 Ellen McCahon has over 25 years of experience in the healthcare industry. A Principal at Helms & Company, Inc., she delivers consulting services to providers who are focused on improving / transforming their practices to meet the demands of a rapidly evolving healthcare delivery system. Her proven management and leadership skills have led to demonstrated successes in start-up implementations, business unit performance turnarounds, practice model transformation, administrative cost reductions and building team-based cultures that maximize individuals' potential.
Focus areas for Ellen include provider/payer negotiations; business development; association management; workgroup facilitation; quality improvement project facilitation; operations optimization; organizational development; strategic planning and financial analytics.
Prior to joining Helms & Company, Ellen had health plan executive roles with a focus on health management, operations and operations support functions. Most recently, she worked as COO for a Centene, Exchange-based / Medicaid health plan where she had responsibilities for starting up and overseeing the operations of the health plan as well as driving its growth through the procurement of multiple Medicaid-based state contracts.
Ellen's extended tenure with Anthem, Inc. saw her progress from running local operations in New Hampshire, to managing a tri-state regional operations and operations' support unit. She transferred to the health management area of the business where she progressed from a local network development and management role to overseeing the day-to-day operations for the Northeast Healthcare Management division.
Ellen is most proud of raising her children and building a post and beam passive solar house.
Ellen holds a Bachelor of Arts degree in English from Bucknell University and a Master of Business Administration from the University of New Hampshire's Whittemore School of Management.