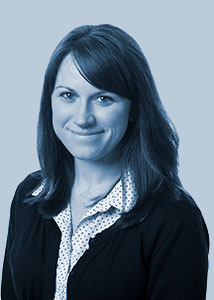 Alyssa is a Project Support Leader for the Washington Vaccine Association. The Association is managed by Helms & Company, Inc. Prior to this she spent over a decade working for the Achievement Network, a mission-driven nonprofit dedicated to closing the opportunity gap and combating systemic inequities in our nation's educational system. She has experience in crafting organizational strategy, running large-scale events, scaling operations, staffing, and management.
One of Alyssa's original passions is theater. She has her bachelor's in theatrical design and worked for a number of years as production manager for the Boston-based Company One Theater. More recently, she has leveraged her community organizing skills to co-found the nonprofit Two Villages Art Society in Hopkinton, NH. The organization is dedicated to bringing artists and art-lovers together to celebrate diversity, learning, and communal engagement through the arts.
Originally from Western Massachusetts, she now calls New Hampshire home. She loves sewing, baking, gardening, roasting coffee, and spending time with her family.