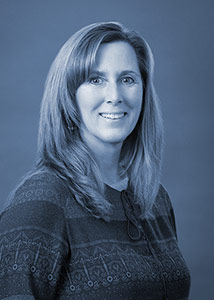 Christine Haradon has over 30 years of experience in the healthcare industry. As the Executive Assistant and Client Resource Specialist Christine's responsibilities include managing the calendars for the Partners and the President of the company. Christine is also responsible for coordination of the daily office procedures, including banking, meeting facilitation, minutes, event planning and management of a number of the firm's client's and their workgroups.
Christine holds an Associate Degree in Small Business Management/Entrepreneurship from Hesser College and continues classes on line towards her Bachelor's Degree.
Christine has spent most of her career in healthcare in varied roles both clinical and administrative. Christine started her career with Southern NH OB/GYN as a Medical Secretary that grew into Assisting and Office Management. In 1994 Christine started at Concord Hospital where she worked for 24 years in varied roles such as LNA, Cardiovascular Technician and eventually in administrative and educational roles. Christine's last position at Concord Hospital was in Professional Development where she was the Program Coordinator for multiple clinical programs.
Christine's personal interests include Yoga and like practices. Christine is a Registered Yoga Instructor and a member of the Yoga Alliance. Christine is also certified to teach Aquatics, Group Fitness and Barre Classes.
The last book that Christine has read was: Who Says You Can't?…You Do! By Daniel Chidiac.
When asked about her accomplishments, Christine states that balancing both full and part time work along with family responsibilities is her biggest challenge and reward. Christine is an avid Boston Bruins fan and rarely misses a game no matter how busy her schedule is.